When it comes to construction projects in Northern California, choosing the right civil contractor is of utmost importance. The success of any project depends on the expertise, experience, and dedication of the contractor. We will introduce Versa Grade as the ideal choice for all Northern California civil contraction needs. With its local roots and extensive experience, Versa Grade stands out as a trusted partner in the construction industry.
The Versa Grade Difference
Versa Grade's success story is rooted in its rich background and the visionary leadership of its founder, Bob Fehling. With a genuine passion for construction and an unwavering work ethic, Bob embarked on a remarkable journey that started from humble beginnings and led to the establishment of Versa Grade as a renowned name in the industry.
At the heart of Versa Grade's differentiation is its unwavering dedication to quality, integrity, and exceeding customer expectations. Bob's steadfast principles of delivering exceptional craftsmanship, fostering transparency, and treating clients with the utmost respect have become an integral part of the company's DNA. This resolute commitment to excellence has earned Versa Grade a commendable standing as a reliable and trustworthy civil contractor.
A Versatile Range of Services
Versa Grade offers a comprehensive range of services that cater to both residential and public works projects. Whether it's site development and grading, underground utilities, road construction, or any other aspect of civil contracting, Versa Grade has the expertise and resources to handle diverse construction needs.
One of the significant benefits of choosing Versa Grade is their ability to adapt to the unique requirements of each project. Whether it's building a residential community from the ground up or undertaking a large-scale public infrastructure project, Versa Grade's skilled team can deliver exceptional results. Their versatility allows them to seamlessly transition between projects of varying sizes and complexities.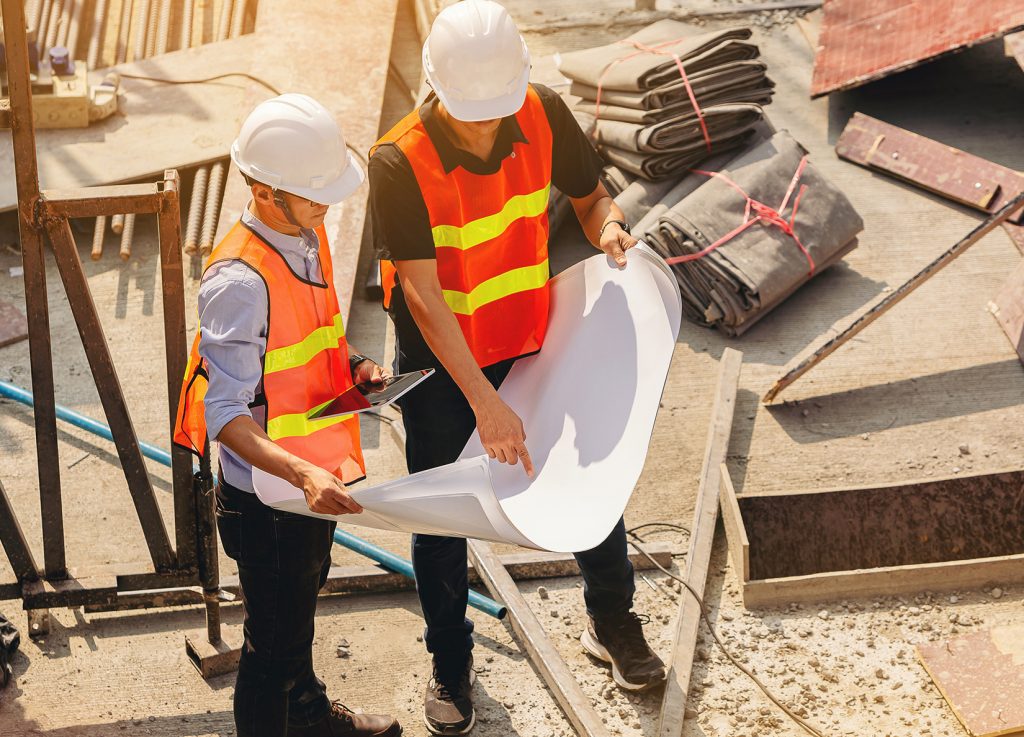 Awards and Testimonials
Versa Grade's unwavering commitment to excellence has garnered them the prestigious SIR Award, a testament to their exceptional reputation in the industry. This esteemed accolade symbolizes the company's unwavering dedication to delivering top-notch workmanship, adhering to stringent safety standards, and consistently surpassing client expectations.
But don't just take our word for it—here are a few testimonials from delighted clients who have had the privilege of experiencing Versa Grade's exceptional service firsthand:
"Versa Grade transformed our vision into a reality. Their attention to detail, professionalism, and timely delivery exceeded our expectations." - John Davis, Residential Project Owner.
"Working with Versa Grade was an absolute pleasure. Their knowledgeable team provided innovative solutions and ensured our public works project was completed to the highest standards." - Sarah Adams, City Planner.
Innovation and Environmental Sensitivity
Versa Grade prides itself on staying ahead of the curve by embracing modern construction technologies and methods. Their commitment to innovation allows them to provide cutting-edge solutions for clients' projects, resulting in improved efficiency and cost-effectiveness.
Moreover, Versa Grade is dedicated to environmental sensitivity and sustainable construction practices. They prioritize using eco-friendly materials, implementing energy-efficient strategies, and minimizing waste throughout the construction process. By integrating these practices, Versa Grade ensures that their projects not only meet the highest quality standards but also contribute to a greener future.
In conclusion, when it comes to civil contracting in Northern California, Versa Grade is the go-to contractor. Their local roots, extensive experience, versatile range of services, and commitment to quality and customer satisfaction set them apart. Whether it's a residential project or a public infrastructure endeavor, Versa Grade has the expertise, resources, and dedication to deliver exceptional results.
If you're seeking a civil contractor in Northern California, consider Versa Grade for your next project and experience their unparalleled service firsthand. Trust in their expertise, and you'll witness your vision transformed into a reality, with quality craftsmanship, innovation, and environmental sensitivity at the forefront.
Contact Versa Grade today and take the first step towards a successful construction project.